The 77th Annual St. John Armenian Food Festival begins on Saturday, October 19 & 20, 2019. Join us for the festivities! Celebrate authentic Armenian delicacies, music and dance from our Homeland. There will be children's entertainment. If you are interested in helping our parish before or during the event, please contact the church office 415-661-1142.
Schedule
Anytime is a good time to come to the Food Festival!
Saturday, October 19
Food will be served from 12:00noon - 9:00pm
Armenian Dancing from 9:00pm-12:00am
Dance and musical performances in the evening
Church tours throughout the day
Sunday, October 20
Divine Liturgy celebrated from 10:30am - 12:00pm
Food will be served from 12:00noon - 3:00pm
Our Charities
Same fantastic Festival with a charitable twist! St. John's Historic Food Festival has celebrated Armenian culture, cuisine, and community for 77 years. Throughout its venerable history, its primary purpose has been to showcase Armenian identity, to pass it along to new generations of Armenian-Americans and share with the broader community of San Francisco. Also, the money raised by the Food Festival has helped to keep our parish thriving for decades. Now, we are excited to continue this proud legacy, and dedicate proceeds from this year's Festival for the benefit of charities that reflect our values at St. John Armenian Church.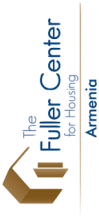 Fuller Center for Housing in Armenia
St. John has always remained steadfast in its commitment to Armenia and our brothers and sisters living there. Whether it is the countless pilgrimages that have been undertaken over the years or the many programs that have supported, we strive to do our part. This year, it is our goal to contribute funds to the Fuller Center for Housing, toward the construction of one or more homes for impoverished families. Fuller Center is a preeminent faith-based organization operating throughout the world to provide adequate housing for those in need. Since 2005, they have collaborated with many partners, including the Armenian Church, to provide nearly 700 families with homes.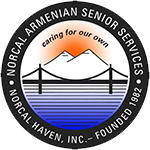 NorCal Armenian Senior Services
NorCal Armenian Senior Services is the only organization entirely devoted to enhancing the well-being of Armenian seniors in the Bay Area. St. John Armenia Church has been a supporting member of NorCal since its inception and has worked in conjunction with the Armenian Community of the Bay Area to help ensure their critical mission's success.
Volunteer for the Festival
Volunteers are the lifeblood of St. John's Food Festival. From the beginning of preparations in the summer until the last call for Kufta, nearly 200 volunteers will be involved. Our volunteers sometimes sign up to help out for as little as a single cooking day, or two hours shift on the buffet and usually report that they've truly enjoyed the experience. This is your chance to truly connect. We are always looking volunteers to help with our cooking days, night and weekend sessions are available, and of course during the Food Festival as well. Visit our website for more information about dates and times, or call our office any time.
Sign up to volunteer at the Food Festival online! or Call (415) 661-1142
Cooking Schedule
Join our fun crews in the kitchen helping to make delicious traditional foods, learning about the process, and helping to make a difference! Here is a list upcoming cooking dates. Please note that they are subject to change and it is advised to call to the office and confirm dates and times before attending.
| | | |
| --- | --- | --- |
| Day | Date | Item |
| Saturday | 10/12/19 | Kourabia |
| Tuesday | 10/15/19 | Imam Bayeldi Sauce, prep grape leaves |
| Wednesday | 10/16/19 | Sarma Por, Shish Kabob trim & marinate, Roll Sarma (evening session) |
| Thursday | 10/17/19 | Roll Sarma, Skewer Shish Kabob, Luleh Spice Prep, Beet Salad (evening session) |
| Friday | 10/18/19 | Luleh, Marinate and Skewer Chicken Kabob, Imam Bayeldi Bake, Vospov, Eech (evening session) |
Students: we will recognize volunteer time toward required service hours. 
Presale
Many hands have been busy and we want to be sure you don't miss out on all the goodies. Be sure to order from our Pre-Sale and stock up on our homemade traditional Armenian delicacies. Place an order today.
Online at store.stjohnarmenianchurch.com
Pre-Sale order deadline is September 30
Pre-Sale order pick day is Friday, October 18, 1:00 p.m. to 6:00 p.m.
Support the Food Festival